YOURBLOCK - BRAND IDENTITY, WHITE PAPER, PRESS PACK AND WEBSITE VISUAL
I'm genuinely excited by this project. A brand new company called YourBlock are trying to create a Blockchain based platform to allow business to transact fully compliantly with all personal data safely locked away and under the control of the owner. If successful YourBlock will change the way business is done forever, and for the better.

The theory behind the lack of colour is that the YourBlock platform is simply a functional machine that no one will every really see. The colour comes into the job through the customer facing App - Dave & You, and it's going to be bright. Dave is an AI enabled Chatbot who learns about the customer, watches their finances and helps them to save money.
WHITE PAPER
A 47 page document outlining the function and purpose of the business, brief technical overview, market overview, how YourBlock intends to fit into the market place, investment terms and the team behind the project.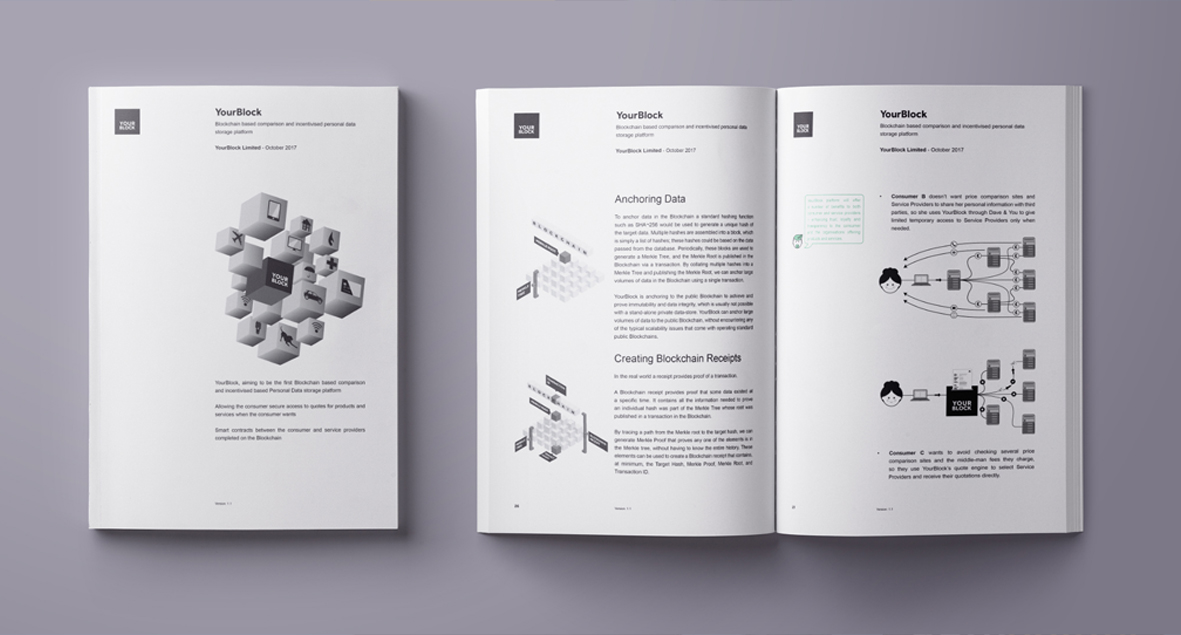 PRESS PACK
Contact Information for the Public Relations company and an edited down version of the information in the White Paper.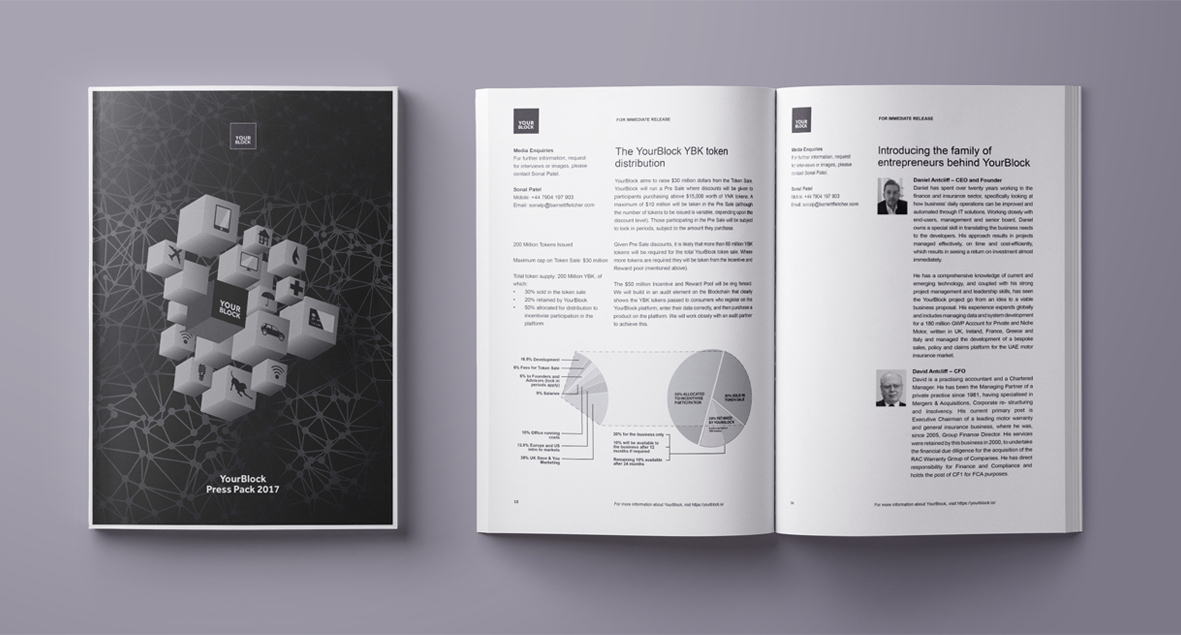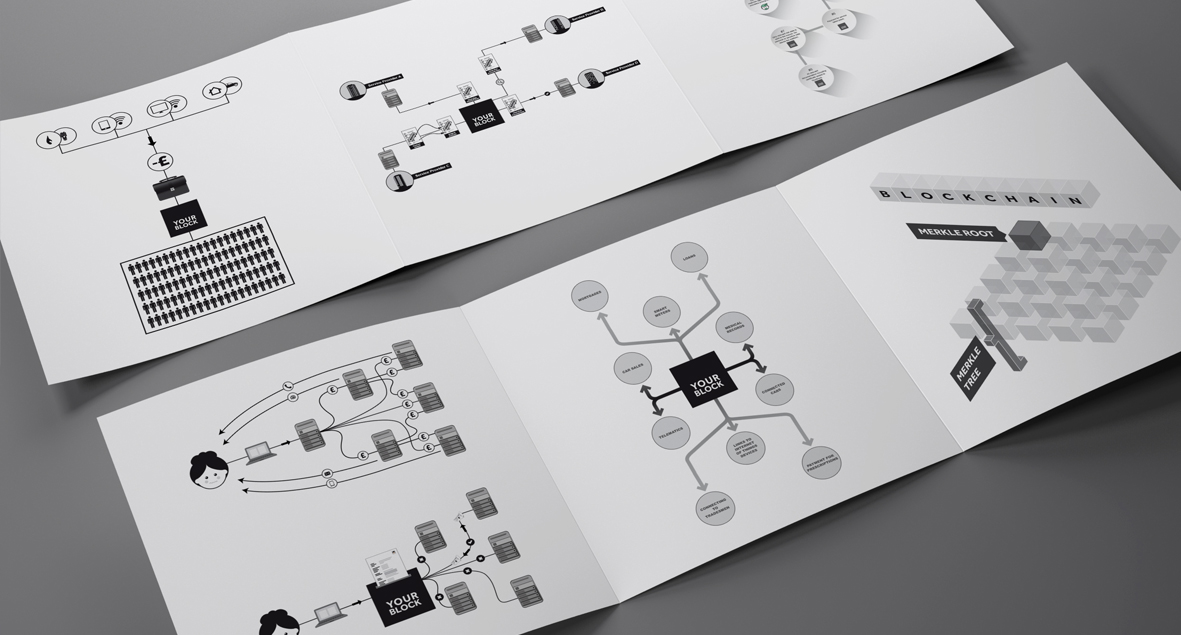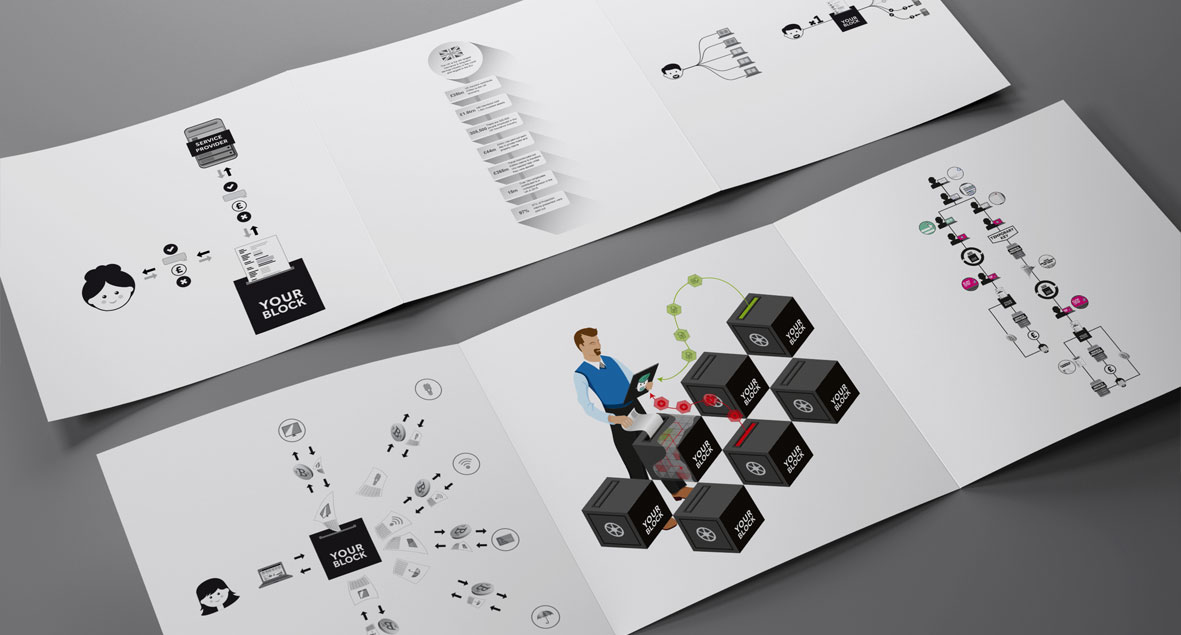 POTENTIAL INVESTOR PRESENTATION
A selection of slides from the presentation to investors. This presentation is also where the 'Dave' customer facing element of the YourBlock project is first introduced.